Spaying or neutering your pet will not only help curb pet overpopulation, but it will also make for a healthier pet! The decision to spay or neuter your pet is an important one for pet owners. It can be the single best decision you make for his long-term welfare.
Kindest Cut, LLC- Mobile Spay/Neuter Service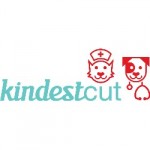 www.kindestcutmn.com
763-489-SPAY (7729)
Kindest Cut provides low cost, high quality spay neuter surgeries for cats, dogs and rabbits through a traveling mobile surgical unit. Services are geared to pet owners with limited incomes in the Minneapolis/St. Paul, Minn. area on an appointment basis and are performed by licensed veterinarians who are skilled at small animal care.
Northland Spay/Neuter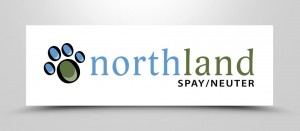 www.northlandspayneuter.org
218-606-1027
Twin Ports Spay/Neuter is the first spay/neuter clinic in the state of Minnesota to offer services to privately owned animals.  High Quality, low-cost spay/neuter services are provided to homeless shelter animals as well as to pets in households earning less than $40,000/year. The aim of the program is to dramatically reduce the number of animals in the region that become homeless, enter shelters, and subsequently have an independent, veterinarian-owned medical practice.
MnSNAP – Mobile Spay/Neuter Service

www.mnsnap.org
Office@MnSNAP.org
612-720-8236
Minnesota Spay Neuter Assistance Program's fully equipped veterinary clinic on wheels delivers low-cost, high quality spay and neuter surgeries for animals belonging to shelters, rescues and low-income pet owners in Minnesota.  We reach pets in neigborhoods where cost, transportation, or the absence of veterinary services is an obstacle to obtaining animal health care and spay/neuter services. MnSNAP was created by a licensed veterinarian and a group of animal advocates with a goal of reducing the death and suffering of homeless animals all across Minnesota. There are other spay/neuter programs in Minnesota that are designed to help animal shelters and rescue organizations have their dogs and cats altered before adoption; however, until MnSNAP, there has not been any program for income-restricted Minnesotans to have affordable spay/neuter services come to them. Our mobile surgical unit travels to a pre-scheduled destination for the day.  Our staff admits each animal, collect fees, and performs pre-operative physical exams. During the day, all the patients will be cared for by MnSNAP's highly-qualified, licensed veterinarian and her team of experienced and caring veterinary technicians: patients will be anesthetized and surgically sterilized using the most current anesthesia medication, equipment and surgical techniques.  All animals are discharged to their owners/caretakers or back to their rescues or shelters the same day.
Mission Animal Hospital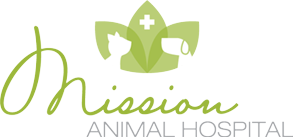 www.missionah.com
952-938-1237
Click HERE for more information on the wonderful services of Mission Animal Hospital.
Northwest Wisconsin Veterinary
Spay & Neuter Wellness Clinic
715-268-6226
www.northwestwisconsinveterinary.com
The Spay/Neuter and Wellness Clinic was started in June 2006 as a way to increase the number of animals that receive preventative care.The clinic is available to anyone and operates on an appointment basis.  The clinic offers reduced rates on spays, neuters and all routine care.Dr. Jill Armstrong has over 20 years of surgical experience and performs surgeries 5 days a week.
Low Cost Veterinary Services
Northwoods Humane Society if often contacted by people in need of financial assistance to care for their pets. While it is each individual's responsibility to care for their pet(s), emergencies do occur. If you are unable to pay for veterinary expenses, these resources may be able to help.
Check with your animal's regular veterinary clinic, as some will offer a payment plan for current clients.
Mission Animal Hospital and Northwest Wisconsin Veterinary Clinic (see above) provide low cost veterinary services at any time, not just at the time of spay or neuter.
The Animal Humane Society provides the service of low cost euthanasia services.
Care Credit is a credit card company for health care, including veterinary care. "With a comprehensive range of plan options, for treatment procedure fees from $1 to $25,000, we offer a plan and a low monthly payment to fit comfortably into almost every budget."
Other Resources