Date/Time
Date(s) - 12/23/2016
12:00 pm - 12:30 pm
The 4th Friday of the month, one of the dogs or cats of Northwoods Humane Society becomes famous! A volunteer takes a pet down to the WCCO studio to show them off to the world, in an effort to help find them their forever home!
WCCO graciously hosts a Pet of the Week segment that airs shortly after noon. So sit back and see a homeless pet become a star hoping someone will be watching that wants to give them a forever home!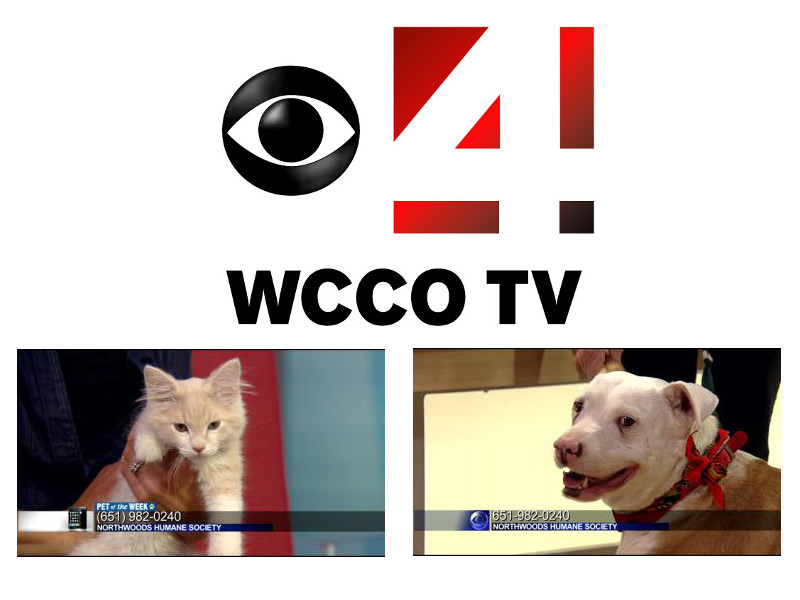 If you miss it live, WCCO posts the recorded segment on their website shortly after it airs. Check out some of the past TV appearances below.
A big THANK YOU to WCCO for allowing homeless pets to be highlighted to help them find forever homes!