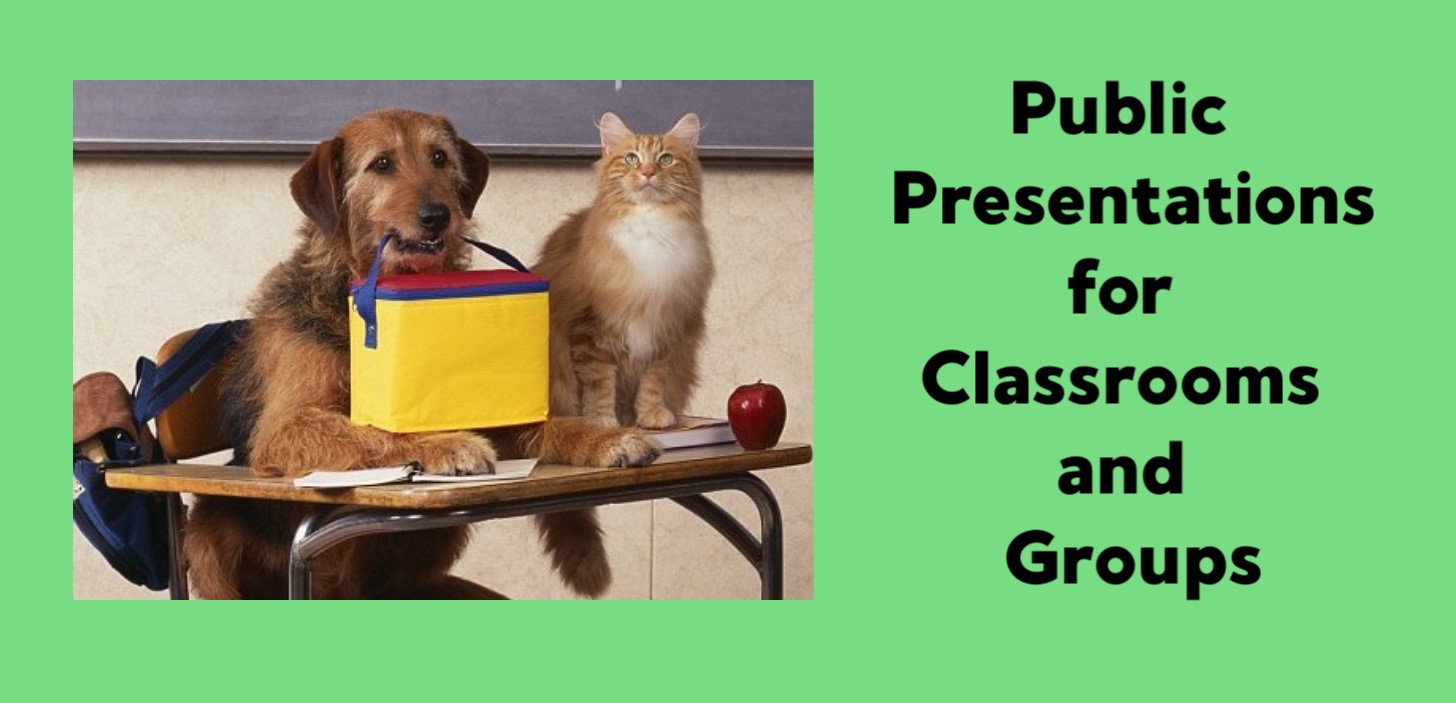 Northwoods Humane Society Educators are available to visit public and private schools, adult groups (including seniors!) and other groups throughout the area to give humane education presentations to students in grades Kindergarten through adults.
Ensuring compassion and education for animals is an important component of the presentation.
Presentations are 30-45 minutes long, with questions.  In addition, there is a Jeopardy game that can be played after the presentation! There are levels of the game for younger and older!  The game is optional & fun! All that is needed for the presentation at sites is 2 plug ins and a white wall to view the presentation!
The fee is $50 per presentation which benefits the homeless pets of Northwoods.
To schedule presentations, please email nhspresentations@gmail.com.
Information needed:
Contact person, email, phone #
Dates requested – it's always a good idea to list a couple
Time – need to know how much time is allotted and if the game is requested.
Number of presentations, number of people in each group, grade/age level