Hospice Foster Program
Northwoods Humane Society's Hospice Foster Program was created with the intent of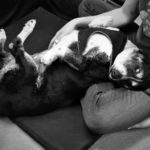 providing care that encompasses the physical, emotional and social needs of the animals in the advanced stages of a progressive, life limiting illness or disability.  Volunteer Hospice Fosters are needed to help make the best of a pet's final days in a loving home.  Hospice Fosters will work with the Northwoods team in our decision making and take into consideration what is best for the animal up to and including when it's time to say goodbye.  Must be able to provide daily care and occasional transportation if needed.  Commitments can range from a few days/weeks to a few months dependent on the progression of the animals illness.
Please contact the Volunteer Coordinator, at 651-982-0240 ext 304 or volunteer@northwoodshs.org with questions about this program.
"When I was asked to foster BB it wasn't known that it would be a hospice situation. We knew he wasn't feeling well but we thought we could get him back on track. So I got him settled in and even though he was on prescription food (ugh) and medicine (UGH) he tolerated everything we had to do and still forgave me enough to enjoy my company.
BB had some ups and then some downs, we had to take him to the vet a couple of times and change up food and medicine but by this time BB and I were very close. He didn't really get along with the resident cats so I worked out a schedule of upstairs and downstairs alone time with him. In the mornings while I worked out I herded my cats upstairs and then BB could be out of his room with me downstairs. In the evenings I'd herd mine downstairs and BB could watch TV with me upstairs. This was precious time for us, he would start out on my lap and then when he wanted to really sleep hard he'd move to his favorite bed.
The longer he stayed the more I grew to care for him but we also knew that it didn't look like he was going to get better. I couldn't spoil him with food so I spoiled him in any other way I could think of. He liked being warm so he got a heated bed, he liked being brushed so we did that every single day. He loved being near me so I made the time for him. All are such little things but I could tell it meant so much to BB. I was honored to do what I could for him. Having recently lost my father to cancer and spending the last week of his life with him I knew how valuable the hospice system is. The nurse who was with us when Dad passed away was a huge comfort to us. I kept it in my mind that I was playing that role for BB and hopefully for his person who was also in hospice. I needed to be BB's loved one and comfort him through to the very end, as his person would have if they had been able to.
Saying goodbye to BB was extremely hard for me but what helps is knowing that he wasn't alone and the person holding him and whispering comforting words to him as he drifted off truly loved him and will forever hold him in her heart.
The decision to take in a senior or sickly foster is not an easy one. Knowing you may have to say goodbye to that animal can weigh on you. What outweighs that risk for me is the fact that even if you can't fix or save every one you can make sure that everything has been tried and during their last days they are as comfortable and loved as they can be."  Megan M, Hospice Foster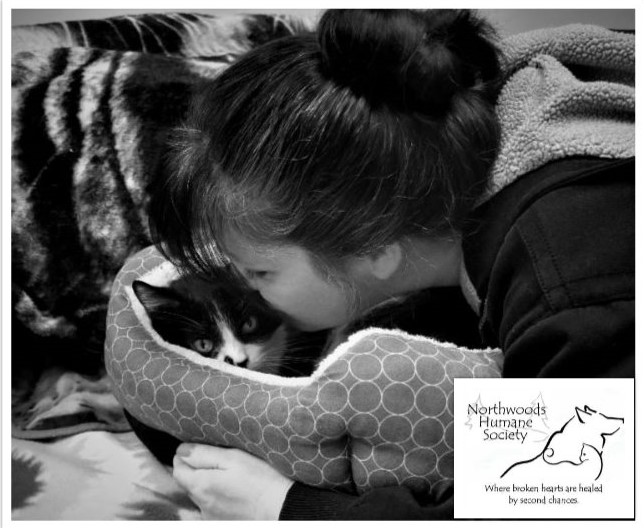 Thank you to Maddie's Fund for making this program possible!